Most of us exercise to become or stay more healthy, but for some people exercise can be one of the few ways to relieve pain they encounter in their every day lives. Researchers and the medical community are researching more how exercise can impact pain associated with a number of chronic conditions and illnesses. The Los Angeles Times hosted a live web chat on Monday with Dr. Barbara Giesser, clinical professor of neurology at the David Geffen UCLA School of Medicine and medical director of the Marilyn Hilton MS Achievement Center at UCLA, on how exercise can ease the pain associated with Multiple Sclerosis (MS). Highlights of the live chat on exercise and MS are below.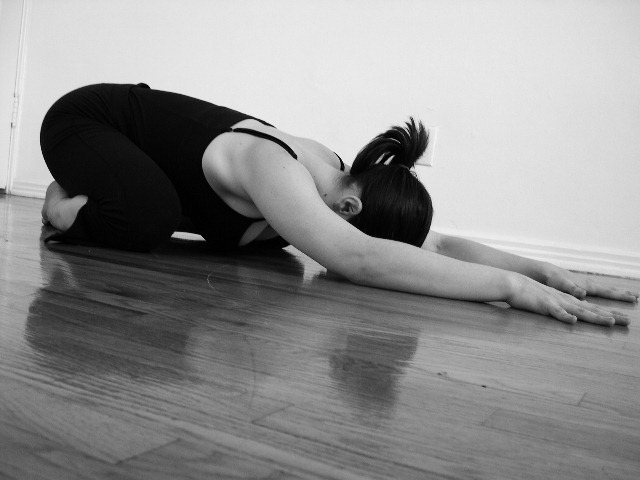 Many people with MS report benefits from yoga, including increased flexibility and decreased spasticity, and decreased fatigue. Swimming in a cool (not more than 85 degrees) pool is excellent exercise and provides an aerobic workout without someone becoming overheated. A pool also allows people with weak muscles to exercise those muscles in a gravity-free environment and perform motions they would not be able to do on land. Some who have MS also report that they derive benefit from Pilates-type workouts for core strength and flexibility.

Weight gain is often a problem for people with limited mobility, and may require a combination of dietary modification and exercise. If fatigue limits your endurance, try several short sessions of exercise rather than one longer one. It's better to do a little every day and build up your endurance, than one or two exhausting session per week.

Balance problems due to MS may result from a variety of impairments, including weakness, poor coordination, or loss of sensation. Exercises that strengthen the core muscles can sometime help with balance. Also, specific gait training with a physical therapist can be very useful. Exercise and therapy won't stop progressive symptoms, but they can improve safety.

Yoga is an exercise modality that anyone with MS can do. It has been shown to improve mood, fatigue, and flexibility. The National MS Society has special yoga programs tailored for people with MS.

Muscles can become weak in persons with MS, not because the muscles themselves are affected, but because the muscles do not get enough electrical signals from the nerves. Weight training ( resistance training) has been shown to produce some improvements in muscle strength in some studies in people with MS.
If you would like to read more from the conversations with Dr. Giesser, follow the link to the transcribed session or visit Yoga Journal's discussion on the topic. Living with chronic pain and chronic conditions is not easy and we hope that this information will help you or someone you love. If you have concerns about pain forming or notice pains during your normal workouts, consult your physician or health care provider to determine if it is a mild or serious condition. Using therapeutic tools, like Wrist Assured Workout Hand Gloves, can help keep give you additional support or stability in your exercise of choice.