Invented by an OT, Wrist Assured Gloves patented gel pad is proven to relieve wrist and thumb pain when supporting weight on the hands!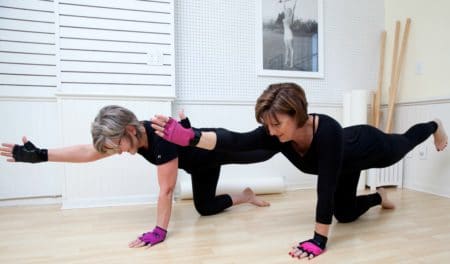 Many popular workouts such as yoga, Pilates, strength training or even the classic push-up require weight bearing on the hands. Yet many people experience wrist pain or discomfort in these weight supported positions with the wrists in full extension.
The pain and frustration causes many to abandon these workouts and miss out on all of the muscle and bone strengthening benefits of weight bearing exercise. Wrist Assured Gloves (WAGs) were invented by an OT after a wrist injury prevented her from fully participating in her workouts without aggravating her wrists. Now thousands have experienced the wrist pain relief that WAGs patented gel pad offers and are participating in their yoga and exercise routines again.

The Ergonomics of WAGs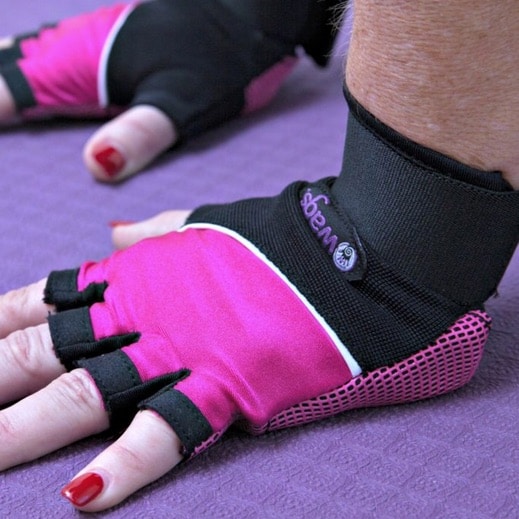 Anatomically contoured gel wedge is sewn into the palm of the mens and womens training gloves. The gel pad is thicker at the heel of the hand and tapers towards the fingers forming a wedge to reduce wrist extension.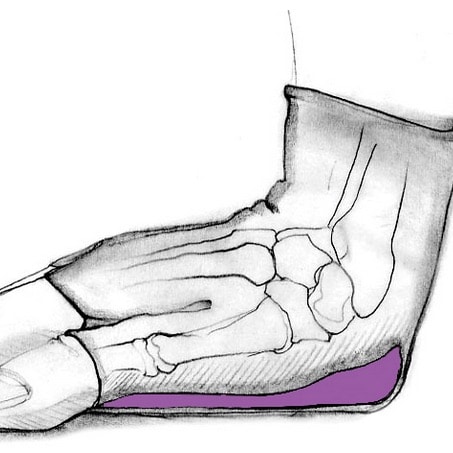 The gel pad cradles and supports the hands distributing pressure across the palm to off-load the wrist and basal thumb joints and reduce the stress on the soft tissues – making weight bearing so much more comfortable!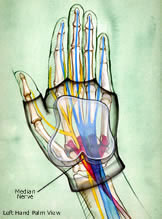 The V-cutout in the gel pad averts compression on the median nerve so weight bearing is possible with carpal tunnel syndrome and tender scar tissue.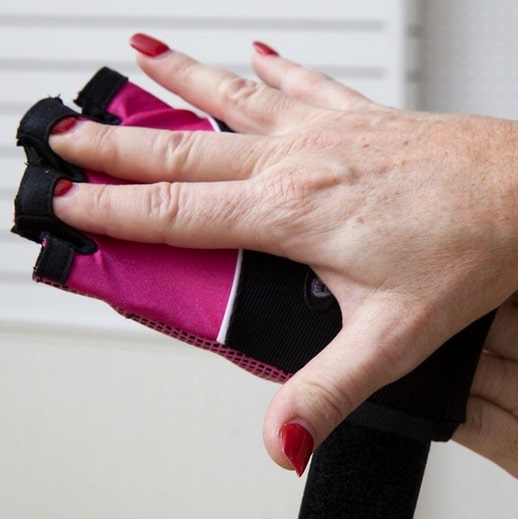 User friendly features such as the WAGs Ultra 'finger pockets' allow for easy glove removal without pinching and pulling for those with tender thumbs, arthritis or tendinitis.
Professional Discounts
Would you like to provide a proven wrist pain solution for your patients or clients?
Hear what these professionals have to say about WAGs:
I cannot recommend these gloves enough…I have Carpal Tunnel Syndrome symptoms, but with WAGs I can bear weight on my hands without aggravating my wrists. – Jane Poplin Physical Therapist
I have thumb arthritis and your gloves are the only product that alleviates pain in my thumb joints during my yoga practice. Sure enough, elevating the palm, takes pressure off my thumbs. – Lynne Carr Registered Yoga Teacher
My right wrist is quite stiff from an old mountain bike accident. WAGs helped me continue to do yoga despite this. -Lee Cancio, Surgeon C COL MIL USA Medcom AISR
I'm an occupational therapist with pain in my hands and thumbs from joint instability. WAGs have been of great benefit to my Pilates and yoga. I have less pain and better endurance for weight bearing through my wrists. Thanks! Maria, Ireland
I've had bilateral CMC joint surgery and wearing WAGs helps reduce the stress on the CMC and scapho-trapezial joints while I'm doing circuit training and yoga. I do not work out without them. –Boyd Walker O.D. Homer, Alaska
All WAGs come with a 30 day money back guarantee. Help your patients get rid of their wrist and thumb pain, so they can enjoy all the health benefits of a consistent exercise regime. Order WAGs male or female workout gloves today!