Are you looking for the perfect accessory to enhance your yoga practice? Look no more.
Wrist Assured Gloves (WAGs) are the only yoga gloves that provide you with non-slip grip on or off your yoga mat, plus gel-padded comfort to relieve wrist strain in those poses where you're supporting weight on your hands.    


Yoga and Your Wrists
Would you like to flow freely from one asana to the next without the interruption of moving your props around or stopping to fold over your mat to pad your wrists? Wrist pain is a common occurrence when supporting weight on the hands – after all our small wrist joints weren't anatomically designed for weight bearing.  Add multiple chaturangas and arm balances and your yoga practice can take it's toll on the wrists! Slip on a pair of WAGs wrist support yoga gloves and experience the difference they make.
How WAGs Can Help
WAGs patented gel pad design is wedged shaped and serves like a mini wearable wedge sewn into your gloves.  This reduces the extreme angle of wrist extension to ease the strain and pain in the wrists. Imagine easing into asanas such as cobra pose, 4 limbed staff pose, crane pose or side plank –without the distraction or interruption of wrist pain!
Take your yoga practice up a notch and gracefully flow through sun salutations or ease into arm balances without worry about slipping and straining your wrists – our wrist support yoga gloves with padding will reduce pain and enhance your practice.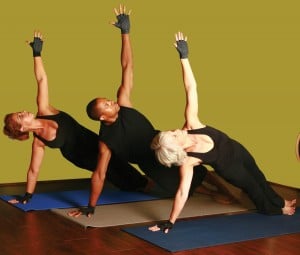 Don't take our word for it though.   Hear what the WAGs fans have to say!
---
"WAGs changed my life! I have been practicing yoga for almost 30 years, my practice was in serious decline because of tendonitis in my wrist. I always encourage my students to use a slant board for wrist trouble, but it is difficult in a vinyasa flow class because the whole flow is disturbed. WAGs have a slant board built in, so flow classes can FLOW! Problem is solved and I have my practice back." -Sara Ivanhoe, Founder Yoganation, Yogaworks CYT
---
"LOVING MY GLOVES!! I've had these for one year and they have really allowed me to further my yoga practice!" – Kathryn
---
"I got my WAGs today and hurried off to do a half-hour of balls-to-the-wall power yoga with Travis Eliot's Short & Sweet DVD. The WAGs were great … my wrists feel as if I've done absolutely nothing to them!  I cried a few happy tears."  -Laura
---
"My right wrist is quite stiff from an old mountain bike accident.  WAGs helped me continue to do Ashtanga yoga despite this."  –Lee Cancio, Surgeon, C COL MIL USA Medcom AISR
---
"We here at YogaHub are huge fan of WAGs! Along with an injury my wrist started getting very weak, until I started wearing WAGs, now I can do all of my favorite handstands and balances again!" – Jennipher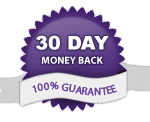 ELEVATE YOUR YOGA PRACTICE WITH WAGS!
Wrist Assured™, you'll be glad you did.