WORKOUT GLOVES FOR ARTHRITIS
Is arthritis pain in your wrists and thumbs interfering with your fitness routine?
Wrist Assured Gloves (WAGs) have a therapeutic gel pad inside that cushions your hands, delivering support and pain relief so you can exercise in comfort!

WAGs patented design has a contoured, wedged gel pad inserted into palm which eases stress on your wrists and thumbs while cradling and cushioning your palm –making these unique arthritis gloves a great choice for yoga, Pilates and strength training. WAGs are the only wrist support gloves for arthritis that provide you with gel- padded comfort and non-slip security so you can continue to enjoy the exercises you love. 

Arthritis and Your Hands:
Evidence shows that weight bearing exercise helps maintain or build bone density. Exercises that require supporting body weight on the hands such as planks and push-ups are great for building bone density in the arms and wrists.   Weight bearing exercise can help reduce the chance of a wrist fracture as you age. Yet many people that experience arthritis pain in the hands avoid weight bearing on the hands all together, missing out on the important benefits. Our arthritis wrist support work-out gloves provide a practical solution to wrist and thumb pain! With Wrist Assured Gloves (WAGs) on your hands you can exercise in comfort and get the bone building benefits for your arms from strength training and weight bearing exercises.
Basal Thumb Joint Arthritis:
The thumb is considered the work horse of the hand.  As a result, it's common to develop arthritis in the CMC joint of the thumb, also known as the basal thumb joint.  The basal thumb joint, located at the base of the thumb, attaches the thumb to the wrist and allows for the swivel and pivoting motions of our thumbs.
Will WAGs help with basal thumb pain during exercise?  YES!  The contoured gel pad covers the area of the hand where the basal joint attaches to the carpal bones of the wrist.  This added padding can improve comfort when supporting weight on the hands.  Plus, the gel pads wedged shape elevates the base of the thumb, altering the pressure and pull on the basal thumb joint.
Get back on your hands again and enjoy your yoga practice, Pilates workout or fitness routine with a pair of these gym gloves with wrist support. Slip on a pair of WAGs gloves for arthritis and experience the difference they make!
Don't take our word for it though.   Hear what these WAGs fans have to say!
"WAGS truly changed my life in that I can now do yoga and just about anything without horrible wrist pain. I had osteoarthritis for most of my life and as I aged the pain was unbearable in my hands. WAGs allow me to do all my workouts, minus the pain!" –Susan
---
"These gloves are wonderful.   I thank you.  My wrists thank you.  The arthritis in my wrists had prevented me from fully participating in a Pilate's workout.  Now with the WAGs, my wrists have the additional support and protection to hold my entire body weight throughout the exercises. Thank you so much."  -Todd, Anchorage, AK
---
"I was recently diagnosed with thumb arthritis and your gloves were the only product that seemed to have a chance at alleviating pressure on my thumb joints during my yoga practice.  Sure enough, they are working!  Elevating the palm, takes pressure off my thumbs. No more "crunching" my thumb joints."  –Lynne, Yoga Teacher Boston
---
"I use WAGs regularly for Pilates & with hiking sticks. Just covered 125 miles in British Columbia –WAGs protected my arthritic thumbs!" -Helen
---
"I have osteoarthritis in the basal thumb joints. Yoga class was painful. I tried WAGs and what a huge difference! They're allowing me to continue practicing yoga. I'm so grateful. Thank you!" -Allyson
---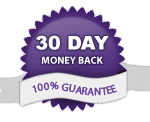 Get Back on Your Hands Again!
Wrist Assured™, you'll be glad you did.