Holiday Gift Sets & Glove Bundles
---
To order by phone call 1-800-606-4JPP (4577)
Hours: 9AM to 5PM (EST) Monday – Friday



» See product details…

Sizes: XS, S, M, L
* Now available in NEW Colors
Purple, Blue, Black and Zebra print.
Our ultra supportive style gives you the most wrist support – with ergonomic gel pad plus the adjustable wrist wrap. Not recommended for Carpal Tunnel Syndrome or Chronic Swelling.


» See product details…

Sizes: XS, S, M, L
* Now available in NEW Colors
Purple, Blue, Black and Zebra print.
Our original ergonomic design provides the therapeutic benefits of the wedged, contoured gel pad without the wrist wrap.


» See product details…

Sizes: S, M, L
Color: Black, Blue and Pink
Cross training style features a slimmed down wedged gel pad and versatile workout glove to protect the joints and ease wrist discomfort. Not recommended for significant wrist pain.


» See product details…
Our hands work hard for us all day, yet we rarely exercise them. Did you know there are 69 muscles in your hands and forearms? Give your hands some TLC with the Hand Fitness Kit.
The Hand Fitness Kit includes 2 levels of latex free resistance bands, 2 levels of resistive gel 'Eggercisers', 2 finger exercise bands, and 22 illustrated exercises and stretches.
Improve the strength in your thumbs, fingers, wrists and forearms to reduce your risk of pain and problems from repetitive stress or muscle imbalances.
Ultra Hand Care Kit
$97.58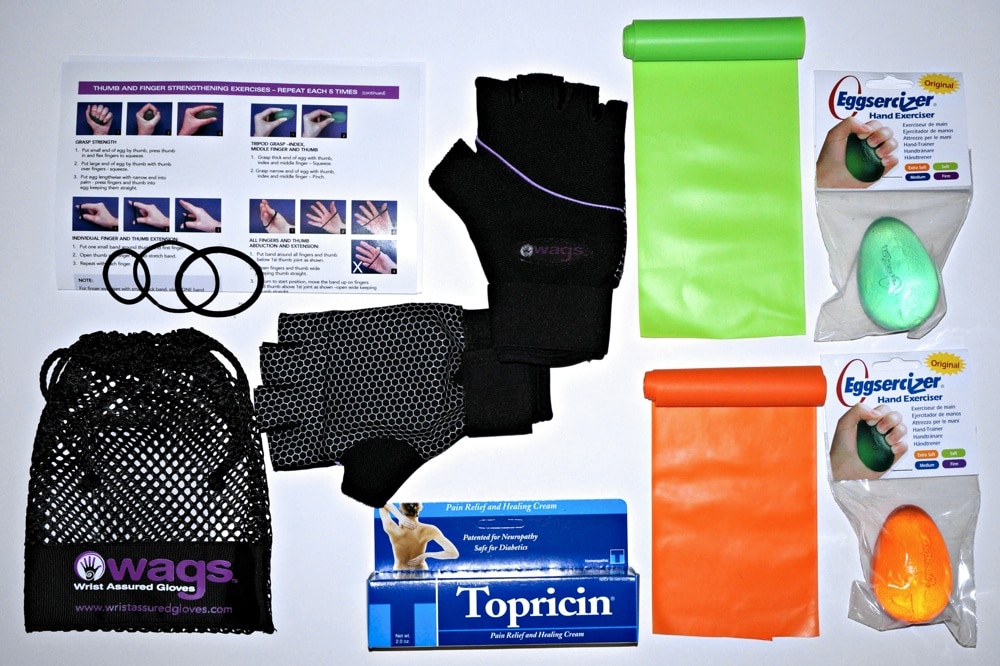 This unique product combo Ultra Therapeutic Hand Care Kit is perfect if your achy hands and wrists are in need of some TLC! Our one-of-a-kind Hand Fitness Kit has all the tools and illustrated exercises to improve thumb, finger, wrist and forearm strength.
WAGs Ultra gloves provide wrist support and pain relief for those weight supported exercises that are great for your arms but aggravate your wrists. Rub in some Topercin, a specially formulated homeopathic pain relief and healing cream for your joint pain and muscle strains. The results? Strong, flexible, pain-free wrists and hands!


» See product details…
Colors: Tangerine, Neon-Green, Black
The WAG Bag is great to keep your gloves together when toting them to and from the gym or your yoga and Pilates class. It's roomy enough to carry your WAGs, ID card, keys 'n cash in. Air dry your gloves in the bag too.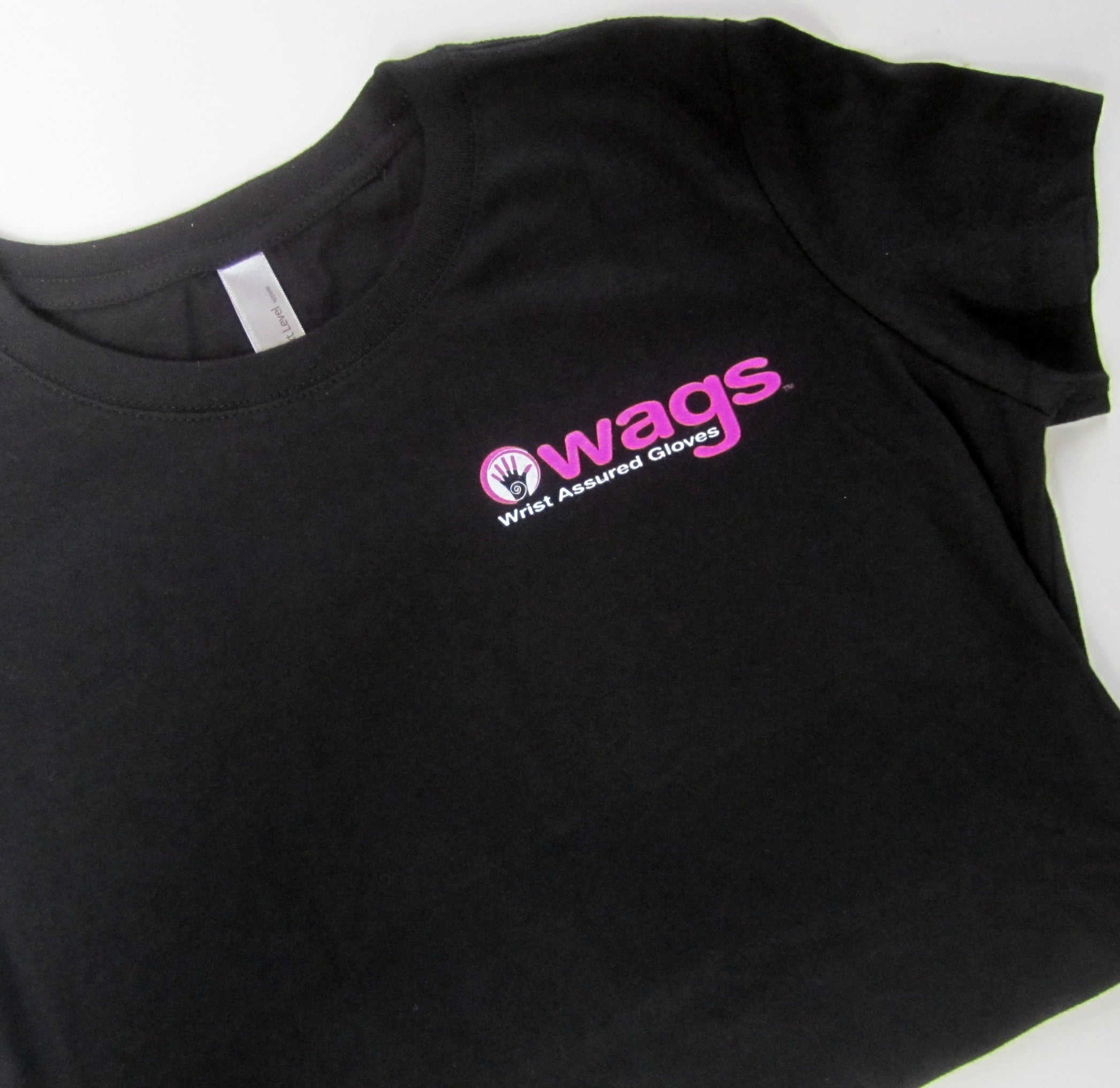 Add this 100% cotton super soft black WAGs tee to your workout wear and spread the WAGs love.
Resistive Gel Hand Exerciser
Ergonomically shaped to fit the contours of the hand, the latex-free Eggsercizer® is an effective grip strengthener and feels great in the hand. Versatile, easy to use and can be warmed or chilled for added therapeutic benefit.
Affiliate or Wholesale
Are interested in becoming a WAGs reseller or affiliate?
Please email or call 1-800-606-4JPP (4577) for more information.
Joint Protection Products, LLC
89 Black Ball Hill Road
Dennis, MA 02638
1-800-606-4JPP (4577)
* U.S. and Foreign Patents pending