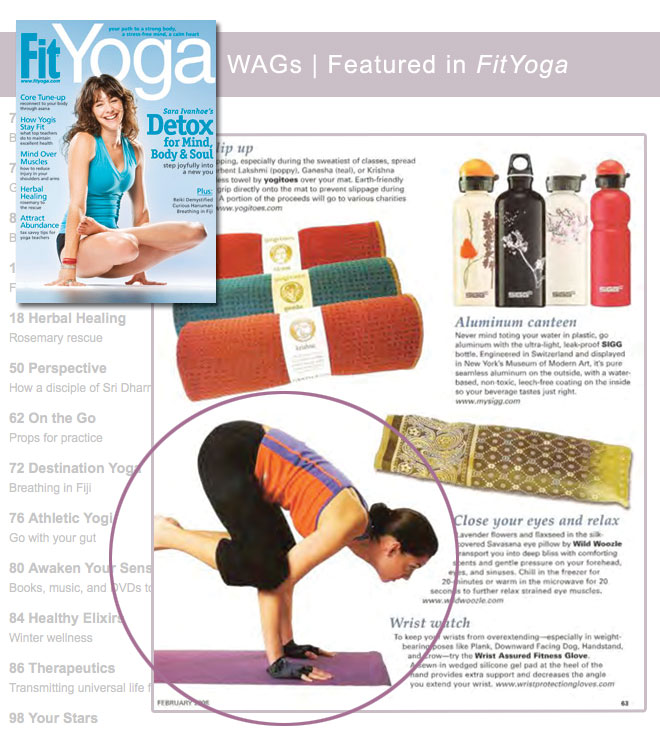 "To keep your wrists from overextending – especially in weight-bearing poses like Plank, Downward Facing Dog, Handstand and Crow – try the Wrist Assured Fitness Glove. A sewn-in wedged silicone gel pad at the heel of the hand provides extra support and decreases the angle you extend your wrist."
Thanks for the review, FitYoga! WAGs have been featured and reviewed by leading industry experts and magazines. Our "Editor's Choice" series recaps the editorials and features of WAGs in leading fitness, exercise and lifestyle publications.
Have ideas for future WAGs features? A favorite magazine you'd like to see post a review? Please share! We know WAGs are great for Pilates and yoga, but they also extend beyond to fitness and exercises such as strength training, free weights, TRX or Kettlebell and more!